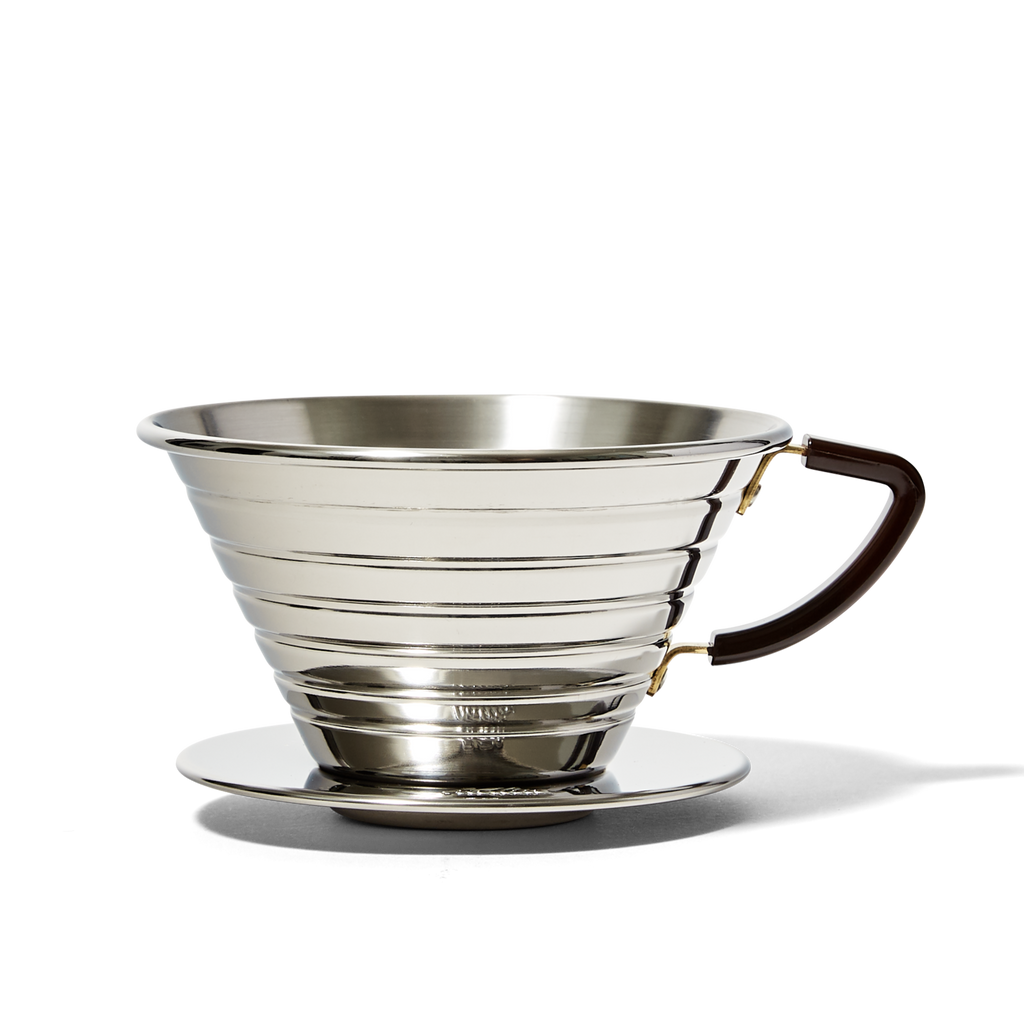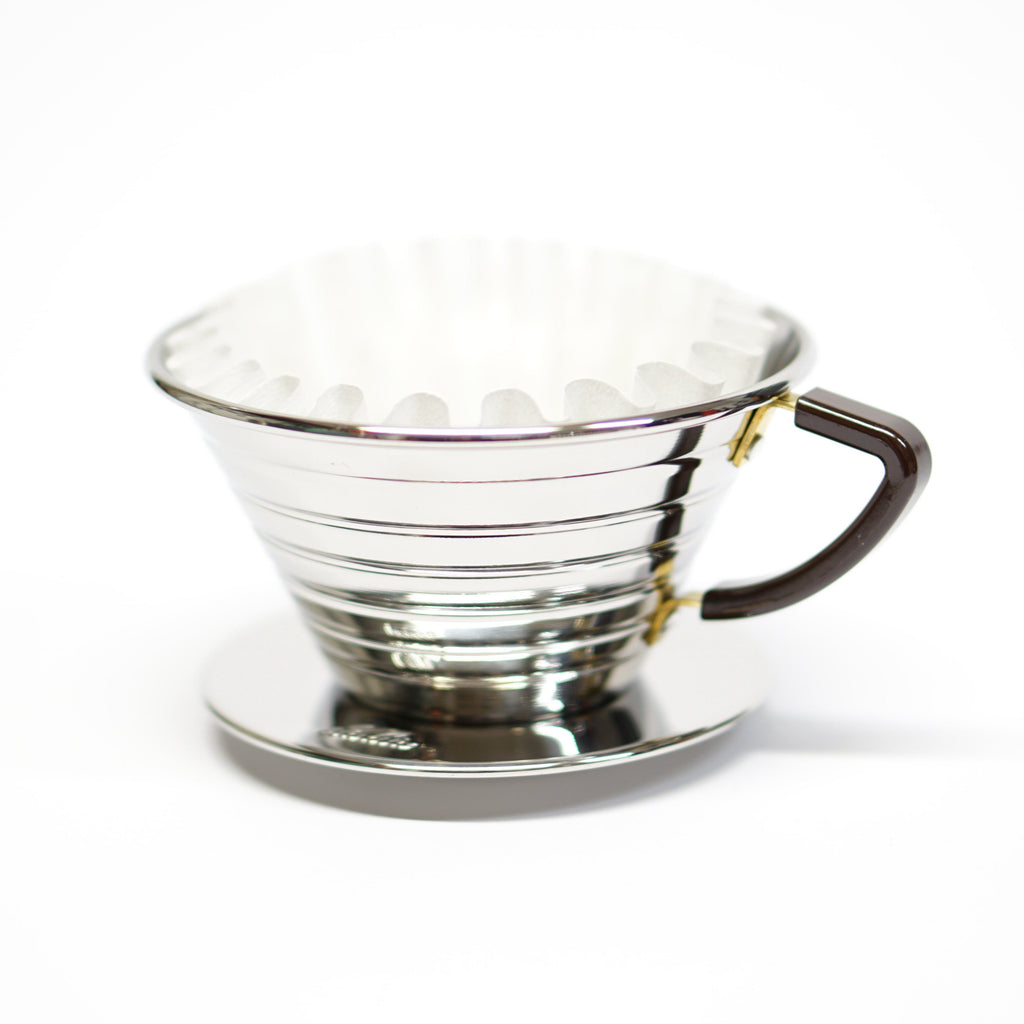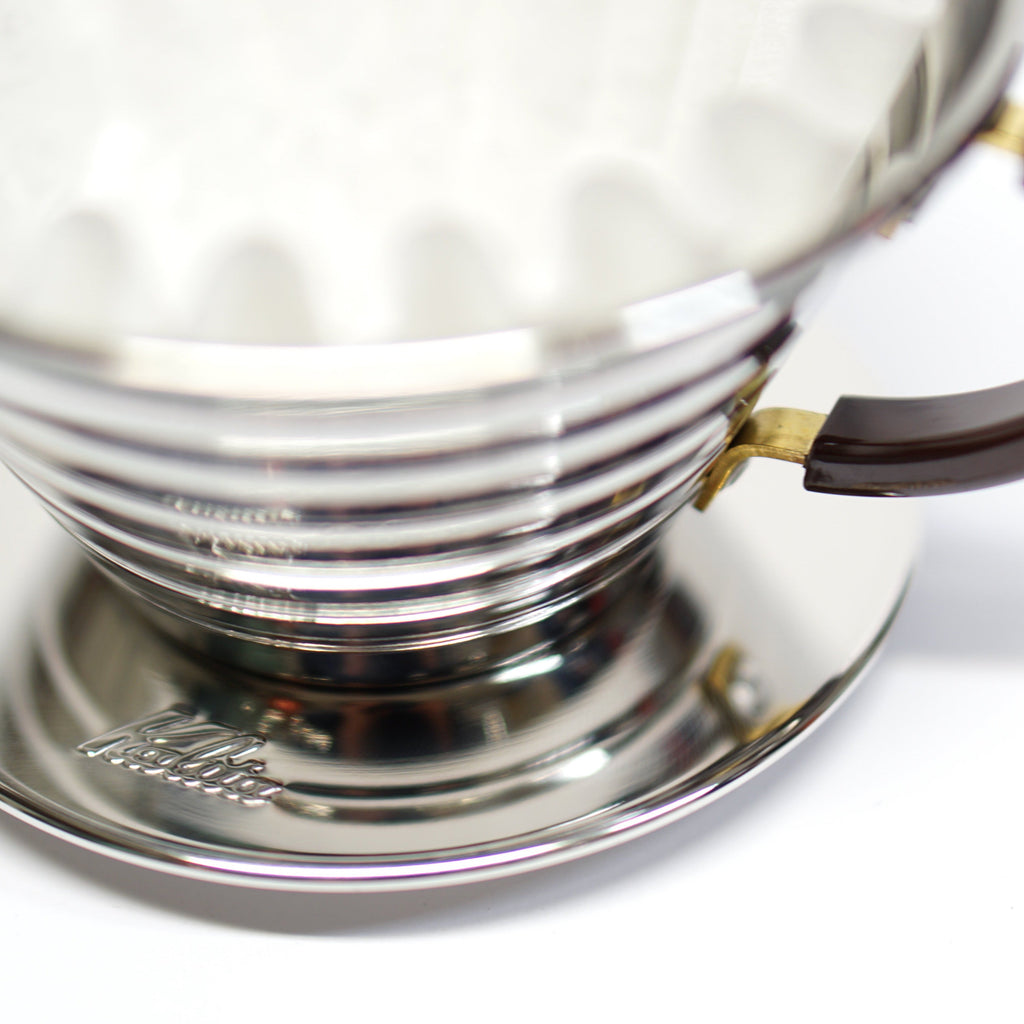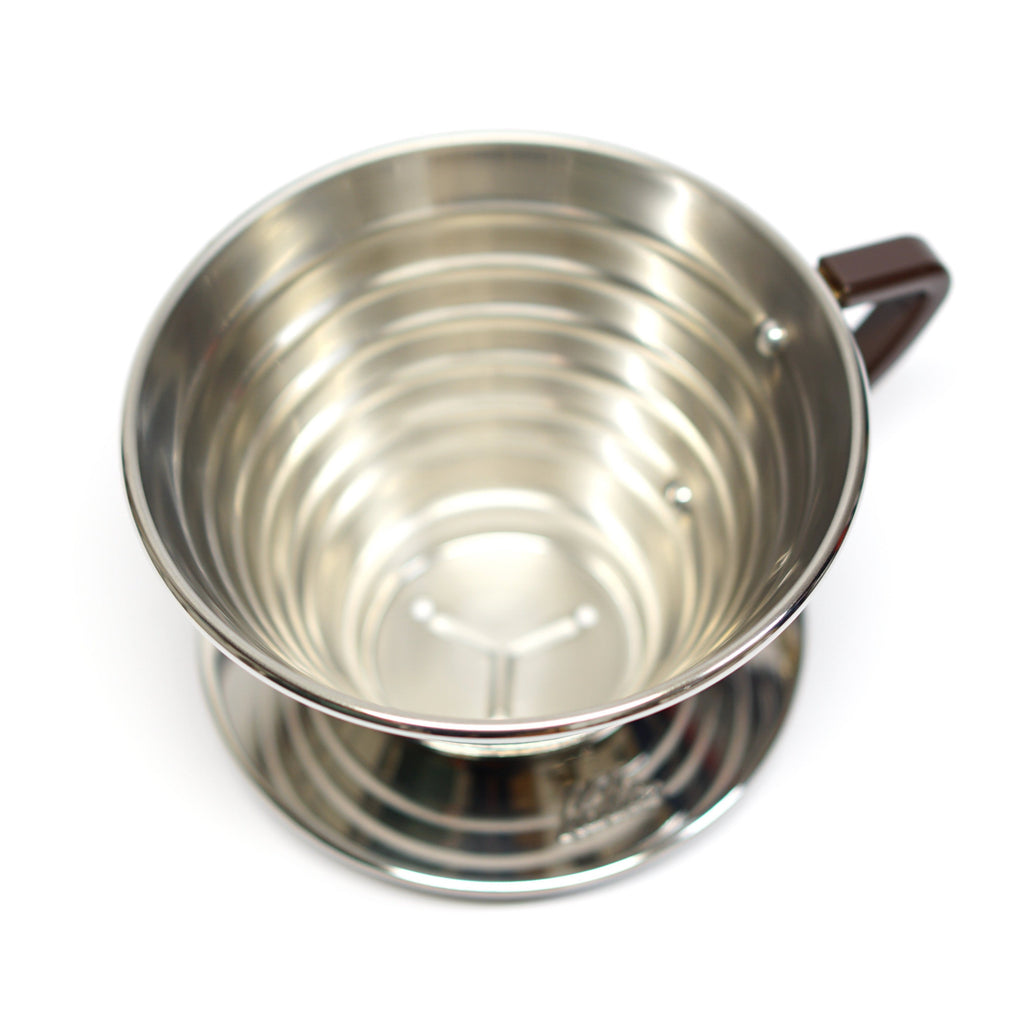 Kalita Wave Dripper - size #185
Kalita Wave Dripper - size #185
This Japanese brewer has become very popular with many, including us, because it is easy to brew with and gives a very good result without much effort.
Thanks to its special shape and flat bottom, the coffee is extracted more evenly. We think the flat bottom of the Kalita makes it less dependent on your technique and how constantly you pour the water over the coffee grounds, as for example with a V-shaped brewer. Instead, you can focus on pulses. The result in comparison is usually a sweeter coffee with more body.
Kalita Wave Filter - size #185 fits this brewer (not included)
The wave-shaped filter not only produces a coffee that makes it easy to define the flavors, but creates small air gaps between the filter and the filter holder, which helps maintain a stable temperature during brewing.
It is made of stainless steel and brass, which makes it very durable and easy to bring on your adventures.
Capacity: up to 4 cups
Height 6.6 cm × Width 11.5 cm × Depth 13.8 cm