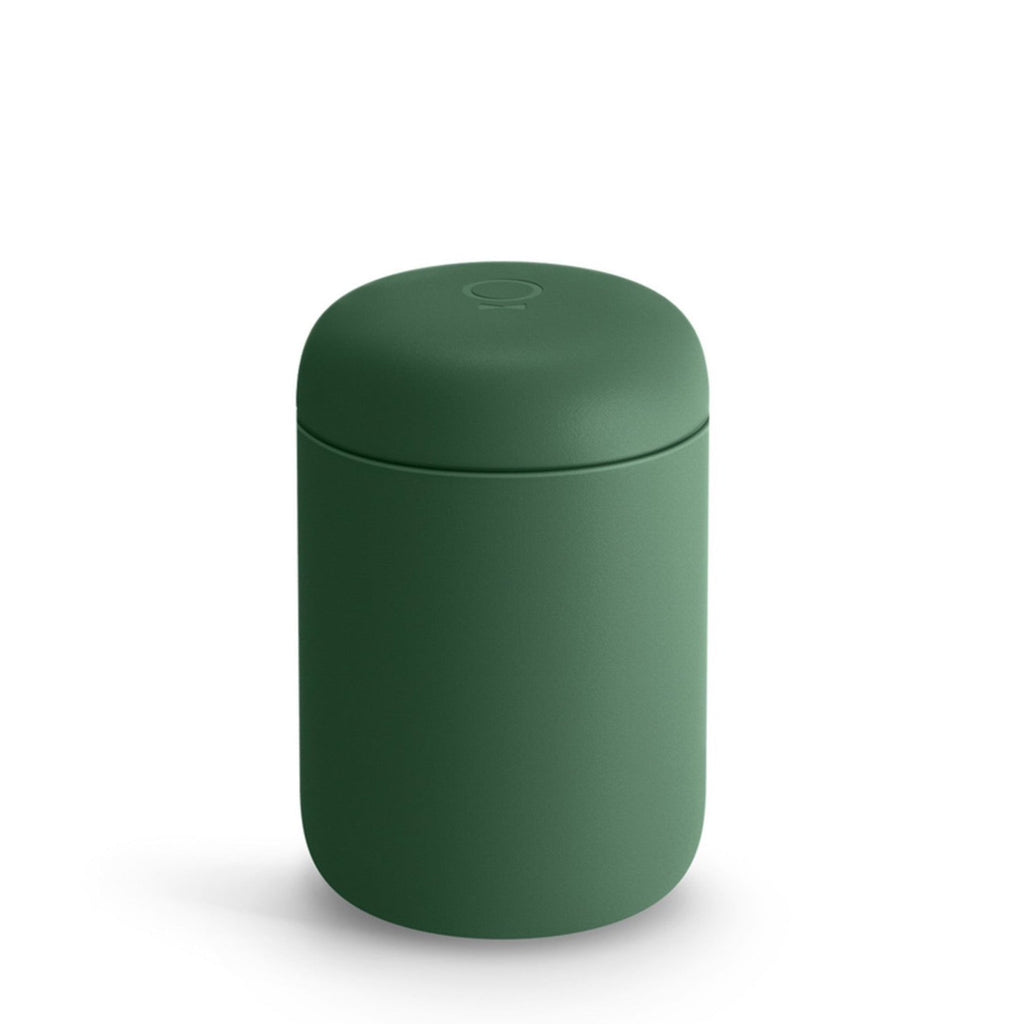 Fellow Carter - Thermos Cargo Green 355 ml
Fellow Carter - Thermos Cargo Green 355 ml
We have been looking for a long time for a thermos that not only keeps the heat well but also has a large enough opening to brew directly in. Our search is complete, this thermos from Fellow has everything we were looking for.
'Fellow Carter Everywhere Mug'
 is also really nice to drink directly from, with a thin edge reminiscent of a Cabernet wine glass makes it comfortable to drink while the shape helps to deliver the coffee's aromas directly to your taste buds to increase the sensation.
Unlike a classic steel thermos, this one is made with a ceramic inside that keeps the coffee fresh and free from smells, oils and the taste of "old coins".
Skip a step and brew directly in the thermos - with an opening of 69 mm, this thermos is compatible with most brewers, such as V60, Origami, Diamond Dripper, AeroPress and Delter Coffee Press.
The outer casing of the thermos is made of two layers of insulated stainless steel which together form an inner wall of vacuum and keep the hot drink warm for up to 12 hours and the cold drink stays cold for up to 24 hours.
What more is required of a thermos? Yes, yes ... It has a quickly removable lid that guarantees that your bag is dry and with a 270 ° spin on the lid, you have the coffee taste in your mouth in no time.
This thermos comes in a cargo green durable color.
Capacity: 355 ml
Weight: 325 grams
Dimensions: 132 mm high. Outer dimensions 85 mm diameter, inner dimensions 69.5 mm diameter.
Material: 18/8 stainless steel, BPA-free plastic and a steel lid, ceramic inner casing